Event date: Friday 15th May, 7 PM
Event venue: St Mary's Church Hall, Twickenham

Off the Record Twickenham is running a Quiz and Wine Evening on Friday 15th May at St Mary's Church Hall, Church St, Twickenham. This fun event will start at 7pm with a wine tasting of five wines from the award-winning Doran Vineyards followed by a Ploughman's supper of cheese, pate, bread and fruit. During the evening there will be several rounds of a not too fiendish quiz as well as a raffle and a cash bar for those who want to continue to drink the wine after the wine-tasting session.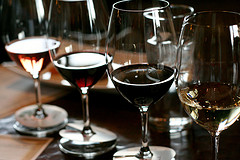 This is an opportunity for friends to come as a team of 6 (for £90) to win a prize and the prestige that goes along with it, including a group photo on our website. If you want to come as an individual or a couple you will be asked to join other likeminded people on a table.