We are excited to have been selected as a Global's Make Some Noise charity!

Listen out for OTR live interviews on LBC with Shelagh Fogarty
Friday 11th Oct, 1.45pm & with our Young People's Advisory Group at 2.45pm.

Fundraising by Global's Make Some Noise will support our crisis counselling services which gives young people a safe and confidential space to access help early, preventing future suffering.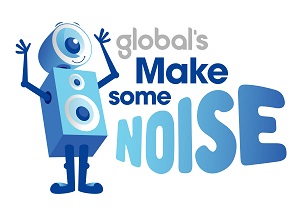 This work is vital as over the last year, 50% of the young people who came to OTR for counselling were self harming and 25% were suicidal.
Global's Make Some Noise funds small charities to help disadvantaged children, young people and their families across the UK; Global is home to UK radio brands: Heart, Capital, Classic FM, Smooth, LBC, Radio X, Capital XTRA and Gold.